Overseas Power Business
Piiparinmäki Onshore Wind Farm Project in Finland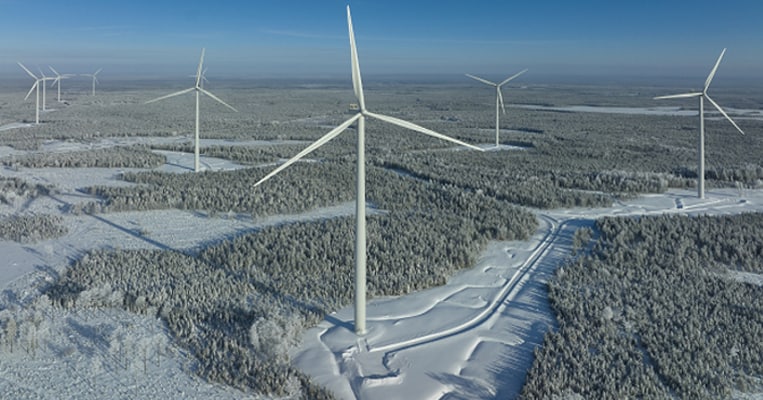 Equity portion

15%

( Equivalent to 31.7 MW)
Project Overview
We have entered into an agreement through its subsidiary, KPIC Netherlands B.V., to acquire 15% of shares in the Glennmont Clean Energy Fund III Wind B.V., owned and managed by Glennmont Partners which is one of Europe's largest fund managers focusing exclusively on investment in clean energy infrastructure.
The agreement gives Kansai a 15% ownership stake in Ilmatar Piiparinmäki Oy, the project SPV of Piiparinmäki Wind Farm Project (Piiparinmäki) in the Republic of Finland.
This is the first onshore wind farm project in Finland in which Kansai has been a participant, in Europe as a whole, Piiparinmäki marks Kansai's fourth wind power project, following the Evalair onshore project in Ireland, as well as Triton Knoll and Moray East offshore projects in the U.K.
The project site of Piiparinmäki is located in the central Finland which is around 450 km north from Helsinki. Piiparinmäki encompasses 41 wind turbine locations and the total power output is about 211 MW. Once operational in 2021, Piiparinmäki will be one of the largest onshore wind farms in Finland.
PROJECT INFO
Click for details
You can view each project by clicking the pin.