A Guide To Electricity
What to do in power failure
If the electricity suddenly goes off, what should you do?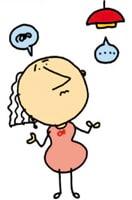 Don't panic. First check the breakers.
When using electricity, there is a reason why the power suddenly goes off. In this situation, stay calm and check the breakers.
In case of power failure in only one room......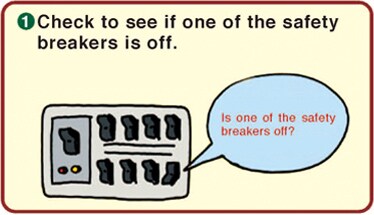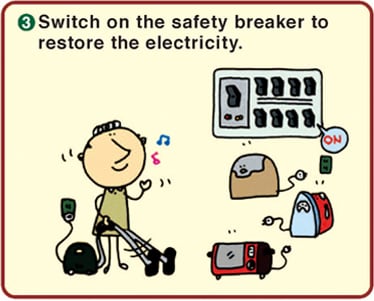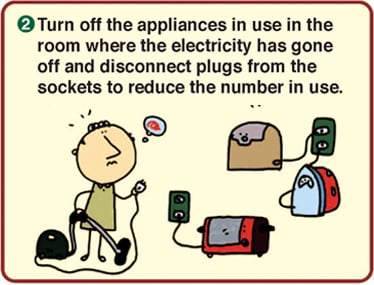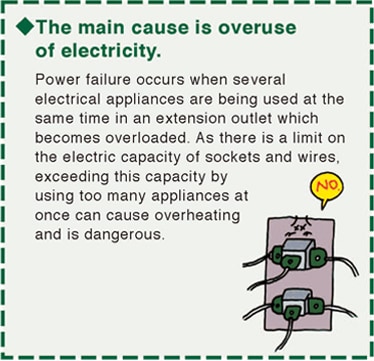 ※ If electricity in the entire house goes off and the main breaker is on, it is possible that electricity is not being supplied to the house. Contact your local Kansai Electric office.
In case of power failure in the entire house......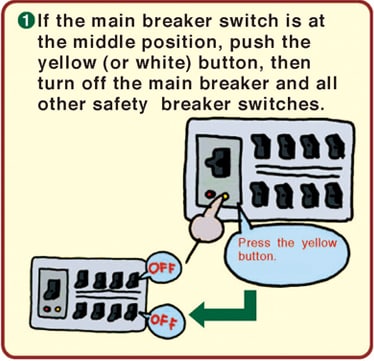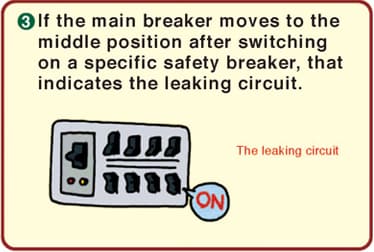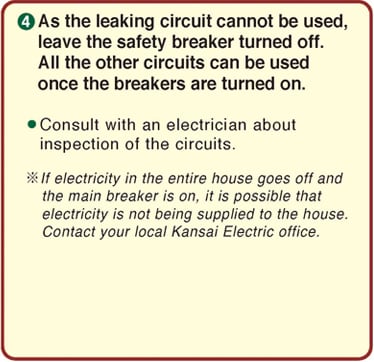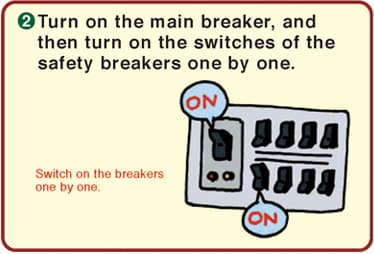 If a natural disaster such as typhoon or earthquake occurs......