Nuclear Power Information


Provisions against Potential Massive Earthquakes
Settings of Design Basis Earthquake Ground Motions and Licensing Status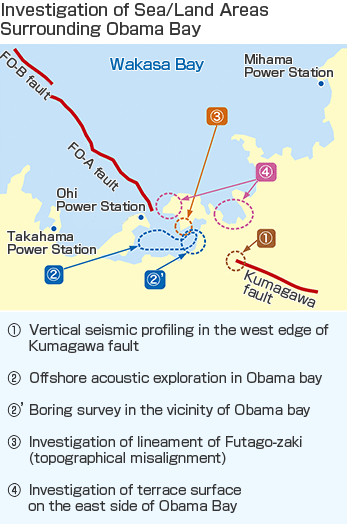 At the NRA review meetings to examine the conformity of a nuclear facility with the new regulatory requirements, we explained the concept of setting the design basis earthquake ground motion*1 for Ohi Power Station on May 16, 2014 and for Takahama Power Station on October 29, 2014 respectively. We considered a three-fault interaction between FO-A, FO-B and Kumagawa faults, and defined the depth of the seismogenic fault beneath the surface as 3km. Accordingly, we explained that the design basis earthquake ground motion for Takahama Power Station was set at 700gal*2 and for Ohi Power Station at 856 gal.
As a result of the deliberation, the NRA generally accepted the design basis earthquake ground motion at 856 gal for Ohi and on February 12, 2015, they gave us permission about the setting of the design basis earthquake ground motion at 700gal for Takahama. Accordingly, we promptly initiated the seismic safety assessment.
*1

Design basis earthquake ground motion (DBEGM): Peak acceleration caused by an earthquake which is expected to occur in the vicinity of a nuclear power plant

*2

Gal: A unit of acceleration which represents the intensity of seismic acceleration of the foundation/building due to an earthquake
Investigation of F-6 Crush Zone within the Site Area of Ohi Power Station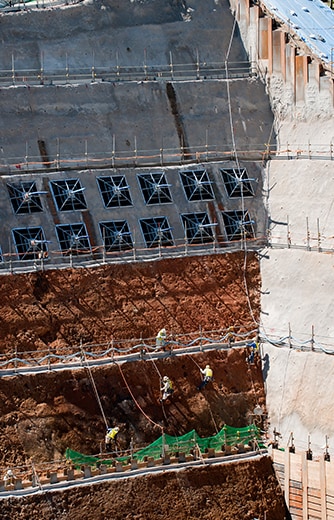 In response to a comment that "currently available materials do not provide sufficient evidences denying the existence of active faults in the site area of Ohi Power Station" presented a hearing held by the national government, we conducted an additional investigation of F-6 crush zone located within the site area of Ohi Power Station.
As part of the additional investigation, we excavated a trench within the site area to visually examine potential geological variations and conducted a boring survey to sample soil, and reinforces existing piping systems.
An approx. 70m long, 50m wide and up to 40m deep trench was excavated and it was confirmed that the crush zone was not an active fault.